Hitachi Vantara Authorized training courses
In cooperation with Hitachi Vantara we offer a wide range of authorised training courses covering the whole portfolio Hitachi Data Systems products. Besides theoretical knowledge, our students can gain additional hands-on experience in our well-equipped lab.
Due to persistent travel restrictions, we are offering most courses as ViLT (Virtual Instructor-Led Training). Should you prefere ILT (Instructor-Led Training) delivery style, let us know;
please watch the current schedule.
We have added 5 new courses to our offer:
TXI6752 - Managing In-System Replications
TXI6753 - Managing Remote Replication
TSI3440 – Introduction to Hitachi Content Intelligence
TSI3455 – Managing Hitachi Content Intelligence Internal Services
TSI3456 – Designing Workflows for Hitachi Content Intelligence
TXI6752 - Managing In-System replication course is also scheduled in combination with
- TSI2728 - Operating and Managing Global-Active Device
or with
- TSI2955 - Managing Hitachi Data Instance Director v6.x
or
- TXI6753 - Managing Remote Replaciation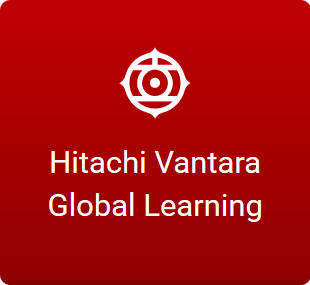 Foundations
---
on site: on request
ViLT: on request
---
VSP G1x00 and F1500, Configuration & Maintenance
---
on site: 30.11.2020
ViLT: 19.10.2020
---
on site: on request
ViLT: on request
---
VSP Midrange Installation, Configuration & Maintenance
---
---
---
---
---
Storage Operations and Performance Management
---
---
---
---
---
---
---
---
---
---
Enterprise Storage Replication and Global Active Device
---
---
---
---
---
---
---
---
Hitachi Compute Blade
---
on site: on request
ViLT: on request
---
on site: on request
ViLT: Not Available
---
Virtualization & Tiered Storage
---
on site: on request
ViLT: on request
---