Hitachi Vantara Authorized training courses
In cooperation with Hitachi Vantara we offer a wide range of authorised training courses covering the whole portfolio Hitachi Data Systems products. Besides theoretical knowledge, our students can gain additional hands-on experience in our well-equipped lab.
Finaly - after more than two years new course concerning installation and configuration of the Hitachi VSP 5000 series system is here:
1090PI - Installing and Configuring the Hitachi VSP 5000 Series
This 5-day course is devoted to VSP 5000 series enterprise systems. In the contrary to previous 2-days course "THI3857 - Hitachi VSP 5000 Series Hands-On Training", this course doesn''t require the knowledge of the legacy Hitachi VSP storage systems.
The course is intended not only for technicians performing installation, implementation, integration and service support of the systems, but also for architects and pre-sale architects.
This course prepares for the following Hitachi Vantara Qualified Professional qualification test: - Hitachi Vantara Qualified Professional – VSP 5000 Series Installation (HQT-4160)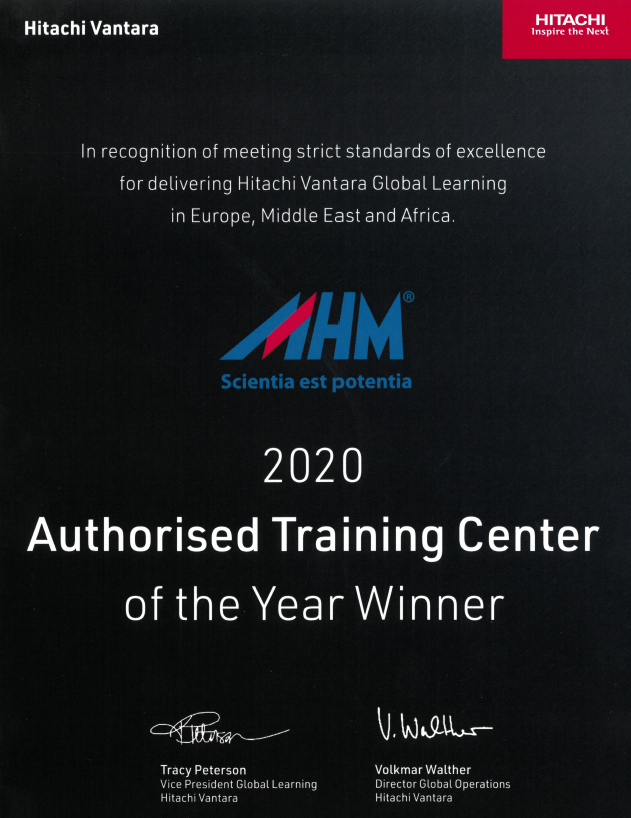 Foundations
---
on site: on request
ViLT: on request
---
VSP 5000, G1x00 and F1500, Configuration & Maintenance
---
---
---
---
---
VSP Midrange Installation, Configuration & Maintenance
---
---
---
---
---
---
Storage Operations and Performance Management
---
---
---
---
---
---
---
---
---
---
---
Enterprise Storage Replication and Global Active Device
---
---
---
---
---
---
---
---
---
Virtualization & Tiered Storage
No course found in this category