Practical information
The training
Modern and fully air conditioned training center located in a beautiful city of Prague in an unique building that is an industrial monument from 1919.
All courses are tutored in english by certi­fied instructors with real-world experiences.
The students only need to bring their laptops, everything else will be provided by us. There is coffee and snacks throughout the day at the lounge. Internet connection is provided by wifi or cable.
Each student will receive meal vouchers and our instructors will accompany them to nearby restaurants for lunch.
Accomodation
There are many good hotels close to MHM for example Hotel Wolfe, Hotel Sivak Selsky Dvur.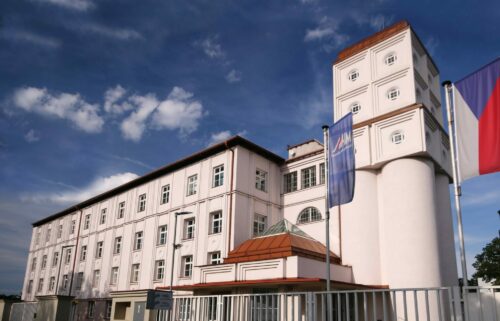 Address of the training center:
Address:
MHM computer a.s.
U Pekáren 4/1309
102 00 Praha 10 – Hostivar
Czech Republic
To get to us you can get either a taxi, rent a car or use public transportation.
Public Transportation:
Bus lines: 111 and 329 stop U Tovaren.
Bus lines: 125, 181, 182 and 183 stop Sklarska.
Tram lines: 22 and 26 to stop Nadrazi Hostivar.
There is also good connection by train from the city center – Main Train station – by train no. S9 to stop Nadrazi Hostivar.
If you have any special requests about a training, just contact us on education@mhm.cz for information about custom courses, on-site trainings and other possibilities.